Here I am.
And here is my alter ego, Ernest, which emerged on my 30th Birthday.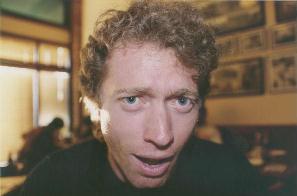 Click here for wav file.
Clicking on the jumping text will freeze it.
---
This page and all pages and photographs on mark-a-martin.us are
© 1994-2004 Mark A. Martin,
except where indicated. Unauthorized use is prohibited.
Mark A. Martin <mark@mark-a-martin.us>
Last modified: Tue Jul 25 19:05:36 CDT 2000